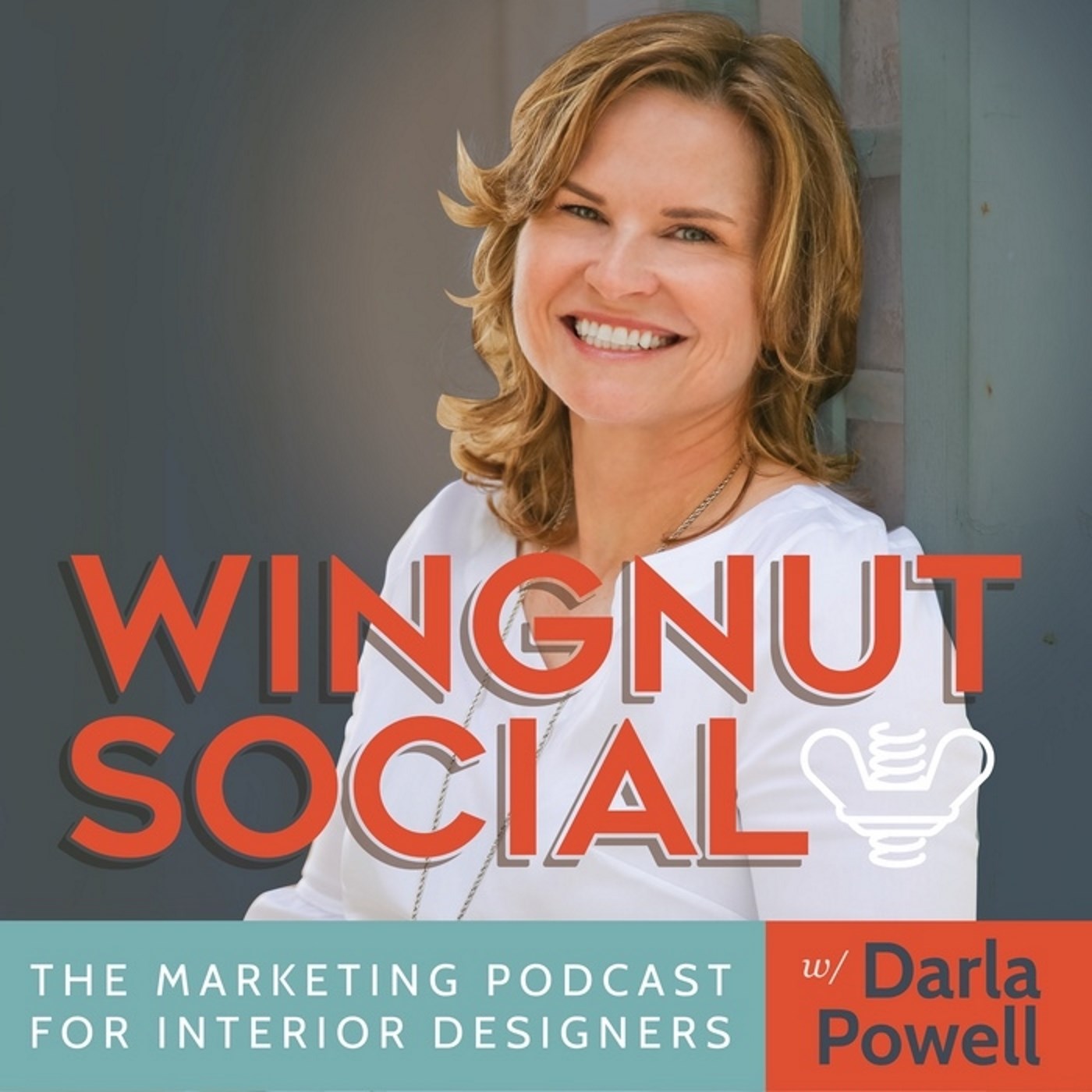 Ever see pictures of an incredible event with, say, brands, designers, and a cupcake buffet? That was probably hosted by today's guest, Veronika Miller, and you probably want to be a part of it.
Veronika Miller is a kitchen and bath designer, and marketing specialist, who combined those two superpowers when she founded Modenus Media in 2010. Modenus is a marketing platform that seeks to pair designers and bloggers with forward-thinking brands. After years of hosting wildly successful blog tours, Veronika founded DesignHounds, an events and touring company that connects bloggers, designers and brands at amazing events.
What You'll Hear On This Episode of Wingnut Social
[2:25] Consultations from Instagram
[6:02] The Veronika Coup
[7:33] How she got started
[12:10] Twitter's early days
[16:00] Veronika is not a business strategist
[21:15] Release the DesignHounds
[28:00] How designers get picked for events
[31:10] How to become a DesignHound
[26:10] Rendering converts
[35:00] Whut up, Wingnut?
Connect with Veronika Miller
Resources & People Mentioned
Making Social Media Social
Veronika was a pioneer when it came to proving the value of social media to brands. She took to Twitter when many still weren't sure what to make of it, and was able to forge relationships there that turned into real-life friendships. Those friendships then formed the basis of what she does today: Bringing people together in real life, and connecting them at amazing events.
One of the things Veronika became best-known for were her blog tours, that would allow designers and bloggers to connect with brands in meaningful ways. As blogging has risen and fallen over the years, she's faded out the blog tours and moved on to creating DesignHounds, a platform that connects brands, design pros and bloggers on trips around the world.
Connect With Darla & Wingnut Social
Subscribe to The Wingnut Social Podcast on iTunes, Google Podcasts, or TuneIn