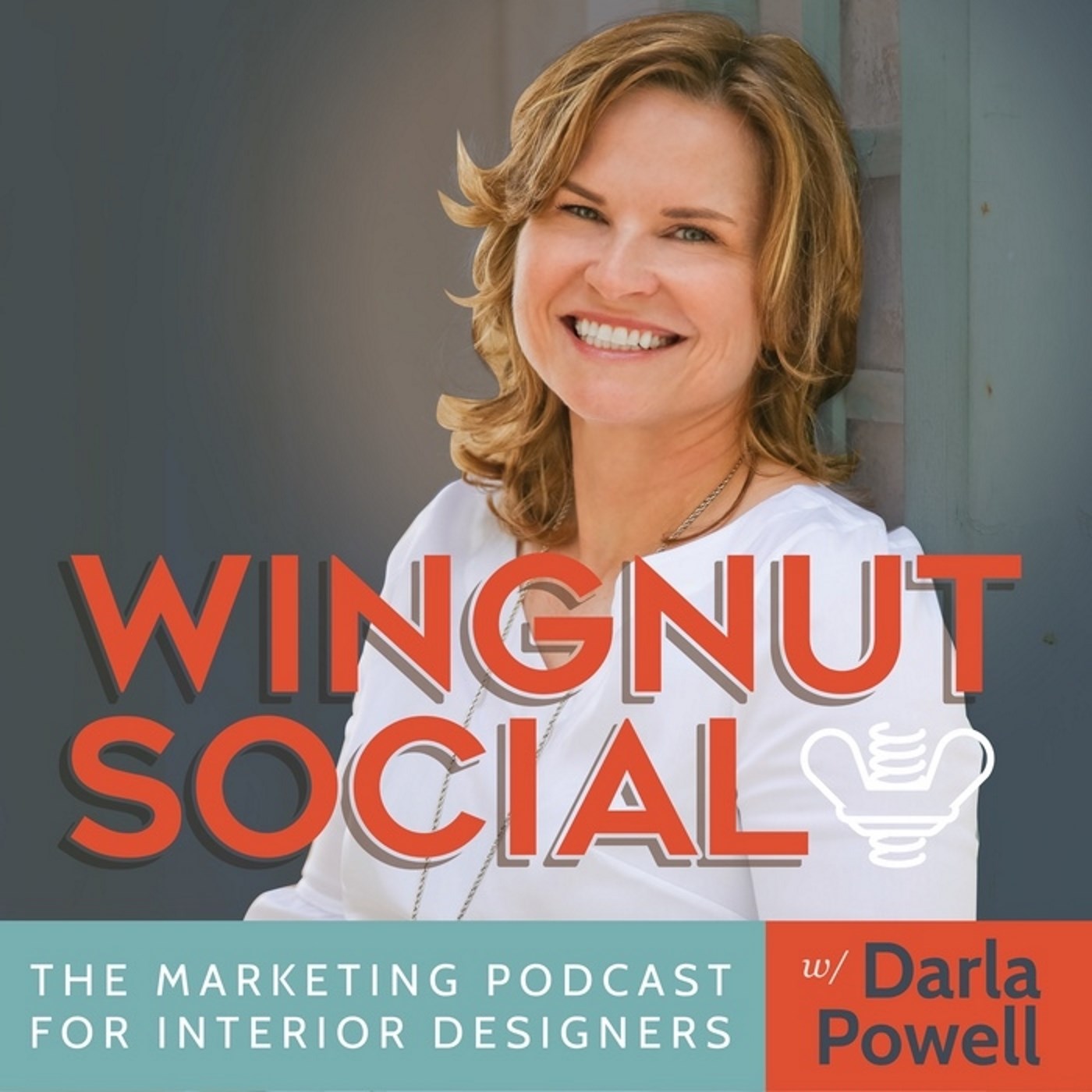 There are roughly 4.5 billion apps that proclaim they'll help you manage and schedule your social media, but there's one in particular that is really piquing the interest of graphic designers: Tailwind. A social media scheduling app that allows you to post to Pinterest and Instagram, two very important platforms for interior designers, Tailwind is a key tool for those who are doing their own social media.
So today on the podcast Darla and Natalie are talking to Melissa Megginson, the community manager of Tailwind, who describes her job as being there to make sure Tailwind's users look good and are having success on Pinterest and Instagram.
What You'll Hear On This Episode of Wingnut Social
[3:28] Can you harass Melissa? (Spoiler alert: Yes)
[4:25] What exactly is Tailwind
[6:45] Natalie gets down to brass tacks
[8:04] Tailwind's magical fairy dust algorithm
[10:10] Pinterest best practices
[14:05] What are Tailwind's tribes?
[15:20] Using Instagram with Tailwind
[19:30] Tailwind's analytics
[21:00] What is SmartLoop?
[23:54] Whut up, Wingnut?
[27:35] Darla and Natalie's takeaways
Connect with Melissa Megginson
Resources & People Mentioned
How you can use Tailwind for your interior design business
Posting to Pinterest and Instagram is essential for interior designers' marketing efforts, but it takes a TON of time. As Melissa tells us on this week's episode, Tailwind allows you to schedule your pins from your computer, from your blog, wherever it's most convenient, and allows you to post directly to Instagram as well.
One of Tailwind's greatest features is what Darla calls its "magical fairy dust algorithm" (™) which allows users to see when the most effective times to post are, and then the app schedules your pins and posts to those times. The Smart Schedule looks at your PInterest and Instagram followers and when they're on the most often, allowing you to increase your visibility. It lets you get that 5 to 10 pins a day, at least, in front of your followers' eyes.
Create an aesthetic on Pinterest
Pinterest can be huge for interior designers, but one thing a lot of designers struggle with is content. Whether you're new, or you haven't been thinking of content online for years, you may not have hundreds of photos or blog posts to share. That's why Melissa recommends thinking of Pinterest as a magazine rather than a catalog. Build an aesthetic that people will be interested in on Pinterest, rather than just showing your own work.
Melissa is a wealth of knowledge about how to get the most of your Pinterest and Instagram, and one of the fascinating things she says is that it's best for your Pinterest to not just be your own work. As she says, a representative from Pinterest recommended that you split about 50/50 between your content and other people's content that you find compelling or matching your aesthetic.
Connect With Darla & Wingnut Social
Subscribe to The Wingnut Social Podcast on iTunes, Google Podcasts, or TuneIn