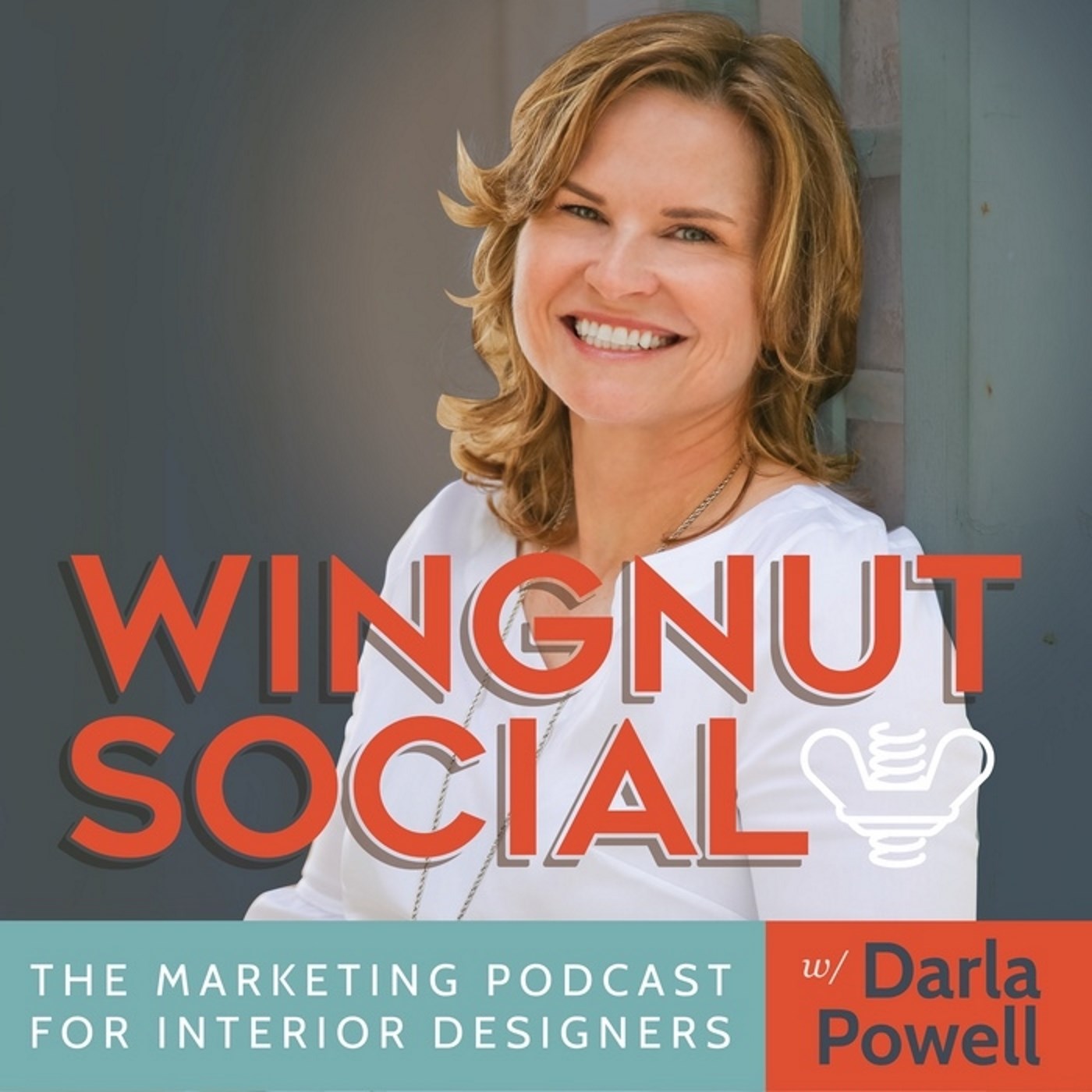 There's an old saying in business: If you don't have a system for it, it doesn't get done. Or we just made that up. Regardless, Mydoma Studio's Stacy McKenna is on the show today, talking about how automation can help your bottom line.
Stacy McKenna is an account executive with Mydoma Studio, a project management suite made by interior designers for interior designers. She has 12 years experience as both a design consultant and a furniture store owner. She has firsthand experience growing a business, and loves to work with designers on helping them systematize their processes and become more profitable. And unlike Darla, she is able to say the word "packages," without dissolving into giggles.
What You'll Hear On This Episode of Wingnut Social
[1:05] The crime-fighting giraffe is in the studio
[3:00] Should Natalie become a GC?
[4:53] About Stacey
[6:15] Stacey comes off a red eye
[9:10] What beginning designers struggle with
[10:30] Pros and cons of packages
[12:35] Using packages to onboard clients
[17:05] How packages can make you money
[20:30] The Mydoma learning curve
[25:00] Differentiating your packages
[31:20] Whut up, Wingnut?
Connect with Stacy McKenna
Resources & People Mentioned
How to use packages for your interior design business
Some interior designers may be hesitant to adopt packages, because they think it may be difficult to attract high-end clients using them. But as Stacy says on this week's episode, there are many different ways to present your packages, or even to use them for very narrow purposes. For instance, you could use Mydoma just to onboard clients, and as a way to communicate with them all in one place (no more email chains).
Packages can also keep some of the guesswork about payment out of your meetings with clients. All of the information is upfront for the clients to see, which can be particularly useful when working with someone who has never hired an interior designer before.
Figure out what problems you're solving
One way Stacy recommends interior designers use packages is to think about what problems they're solving for their clients. Once you identify the four or five ways you help clients, you can design your packages around those problems. You can even create a ladder of services for potential clients to choose from, ranging from "designer for a day" consultations to full-service work. 
Connect With Darla & Wingnut Social
Subscribe to The Wingnut Social Podcast on iTunes, Google Podcasts, or TuneIn