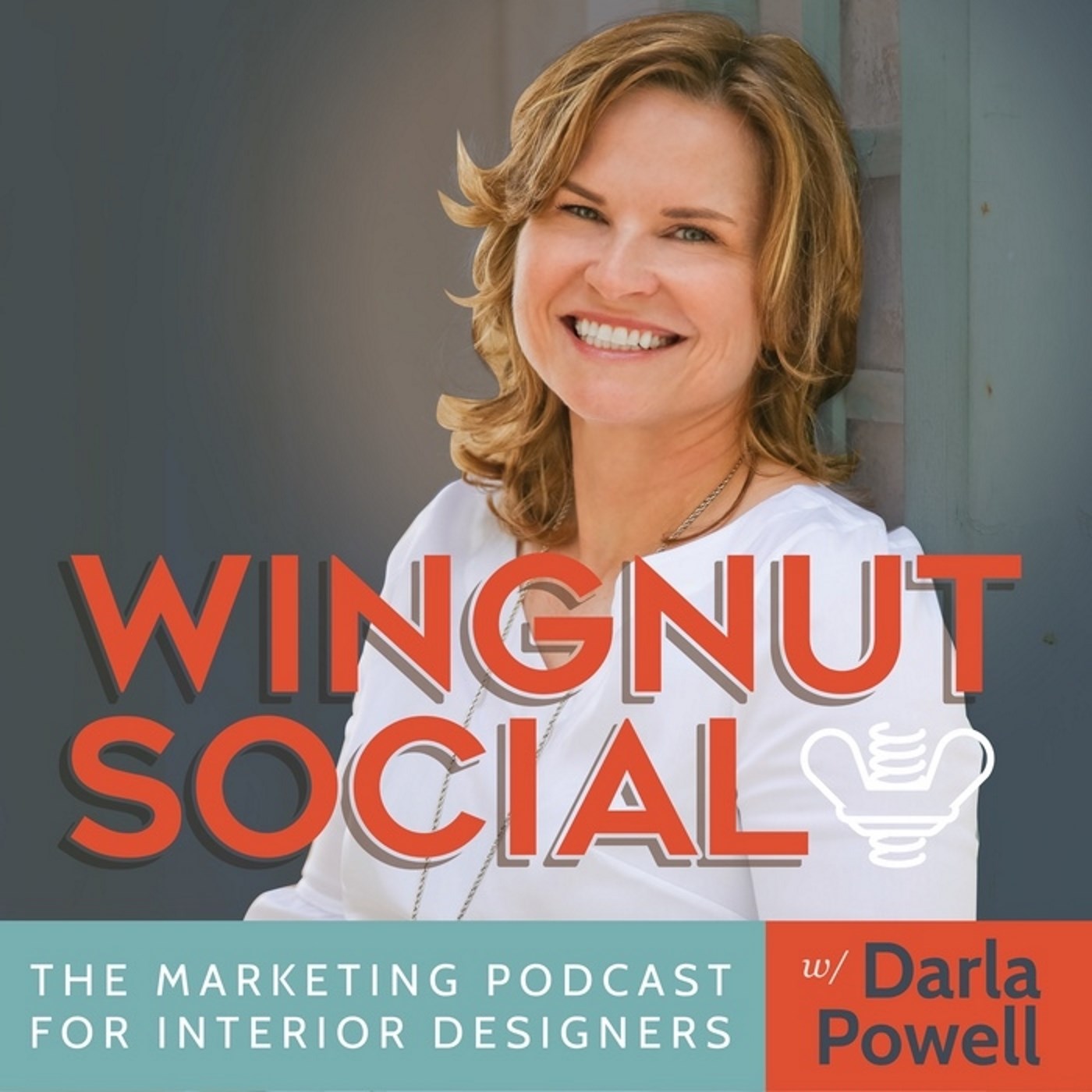 For some, getting onto HGTV is the holy grail of design. But whether you want to be a TV star or just want to be featured on the HGTV blog, in the magazine, on their social media, you're not going to want to miss this week's guest: HGTV VP Abbi McCollum.
Abbi McCollum is the vice president of social media and convergence for Discovery Inc.'s home and travel channel category. She is charged with creating a bridge between the on-air programming team, the marketing team and the digital team. As the head of social media for home and travel, Abbi is responsible for overseeing the team that provides content to over 40 million people. Since taking over HGTV's Instagram account she has increased the number of followers by over 11,000%. So, she knows a thing or two, it's safe to say.
What You'll Hear On This Episode of Wingnut Social
[2:00] VRBO party house at High Point
[8:28] Why isn't Darla on HGTV already?!
[12:33] How HGTV has evolved
[21:37] How important is social media for designers?
[24:11] You need to be present on your social media
[29:00] Talent can level the playing field
[31:20] Looking for more than just TV personalities
[35:31] Do you have to be an "influencer" to work with HGTV?
[38:50] Why HGTV doesn't
[40:24] Tag HGTV on Instagram. Do it!
[41:24] Whut up, Wingnut?
Connect with Abbi McCollum
Resources & People Mentioned
Why social media is important to your design business
Obviously, Abbi is a social media guru, considering she grew the HGTV Instagram account by 1,100%. So when Darla asked her about how important it is for designers to be on social media, Abbi shared some great insight as to why it's vital. For instance, at High Point, HGTV editors went into designers' booths and took pictures and posted stories and they did that specifically for designers who had social media presences.
Social media is also so important because it's a way of staying connected to your audience without your audience being there specifically for you. A potential client may not think to or know to go to your website, but if they follow you on Instagram and you're posting regularly, you're going to be where their eyes are, said Abbi.
You are your social media presence
You know you need to have a social media presence, but it's also important for you to be present in your social media presence. As Abbi said on this week's episode, a lot of designers will have beautiful photos of the work they've done, but even that, after a while, can blend together. Abbi said she scrolls through Instagram accounts all the time, and it's the one with the people behind the photos that she remembers best.
And in terms of landing yourself on television, you have to put yourself in your videos. Abbi told a story about how HGTV was looking for a designer, and she had seen someone who was really good on camera thanks to their Instagram stories, so she was able to forward those along to the right people right away. It can be hard to put yourself out there like that, but if getting on camera is your ambition, then consider your Insta account your audition reel.
Connect With Darla & Wingnut Social
Subscribe to The Wingnut Social Podcast on iTunes, Google Podcasts, or TuneIn