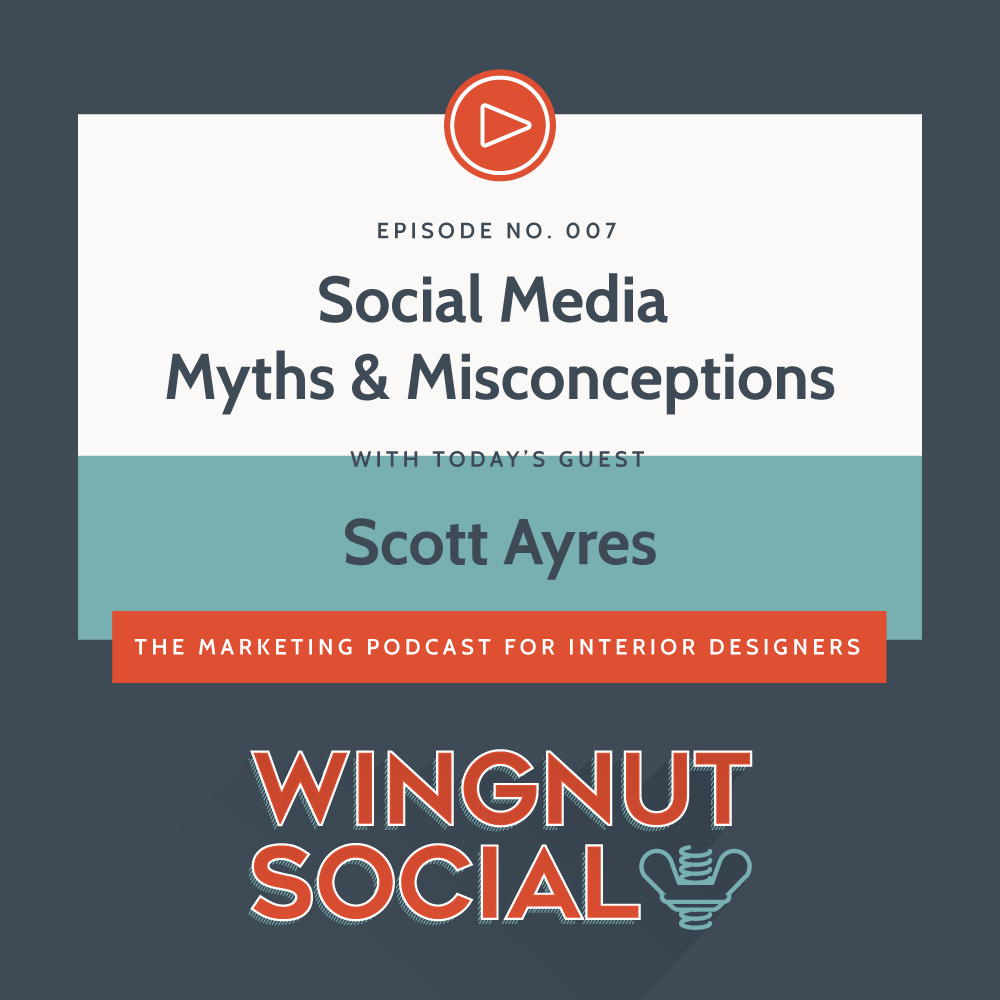 There are a lot of theories out there about what works and what flops on social media. And there are even a few theories that have been tested and then put out as fact, only to have them turn out to be wrong. On today's episode, we talk about myth busting in social media with the guy who does some serious testing (you can tell by his lab coat).
On today's show with Natalie and Darla is Scott Ayres, a self-described "Scott-of-all-trades" who has done everything from sell cars to rent bouncy houses. But we know and love him as the host of the Social Media Lab podcast, where he runs rigorous tests to determine what practices actually work on social media. Scott has been an avid blogger in the social media niche for more than six years, taking two different blogs to the top 10 most influential social media blogs on the globe. He's also the co-author of Facebook All-in-One for Dummies. Scott has a knack for forecasting and seeing trends in social media, and communicating that for small business owners to leverage.
What You'll Hear On This Episode of Wingnut Social
[03:38] How did Scott Ayres become a Scott of all trades?
[5:15] How Scott's social media began with LinkedIn
[7:45] The niche filled by the Social Media Lab Podcast
[10:27] The biggest myth in social media
[16:28] The mind-blowing stats on LinkedIn
[20:49] How long should you run a social media test?
[25:08] What is Agorapulse?
[27:58] What up, wingnut?
[31:57] Darla and Natalie's takeaways
Connect with Scott Ayres
Resources & People Mentioned
The biggest social media myth out there
Since he's the guy in the lab coat, we had to ask Scott what social media myths he sees out there that need to be debunked. And the #1 myth he cited? Social media platforms punish you for using third-party apps. It's just not true. In fact, he found that on Facebook, engagement was 22% higher using third-party apps.
Now part of the reason for this is that past tests did not filter out what Scott calls "garbage posts," like cross-posting the same message on all platforms, etc. It's really fascinating stuff.
LinkedIn Insanity
While everyone is told to post photos or videos or Facebook and Twitter to really up your engagement, Scott discovered something mind-blowing about LinkedIn: Test posts had 1069% higher engagement than photos and other types of posts. It's crazy, and you have to hear him talk about how he conducted his experiment to believe it.
LinkedIn is having another moment now, with concerns over Facebook's privacy still lingering. As Scott says on this week's podcast, you need to run consistent experiments as part of your social media strategy.
Connect With Darla & Wingnut Social
Subscribe to The Wingnut Social Podcast on iTunes, Google Podcasts, or TuneIn