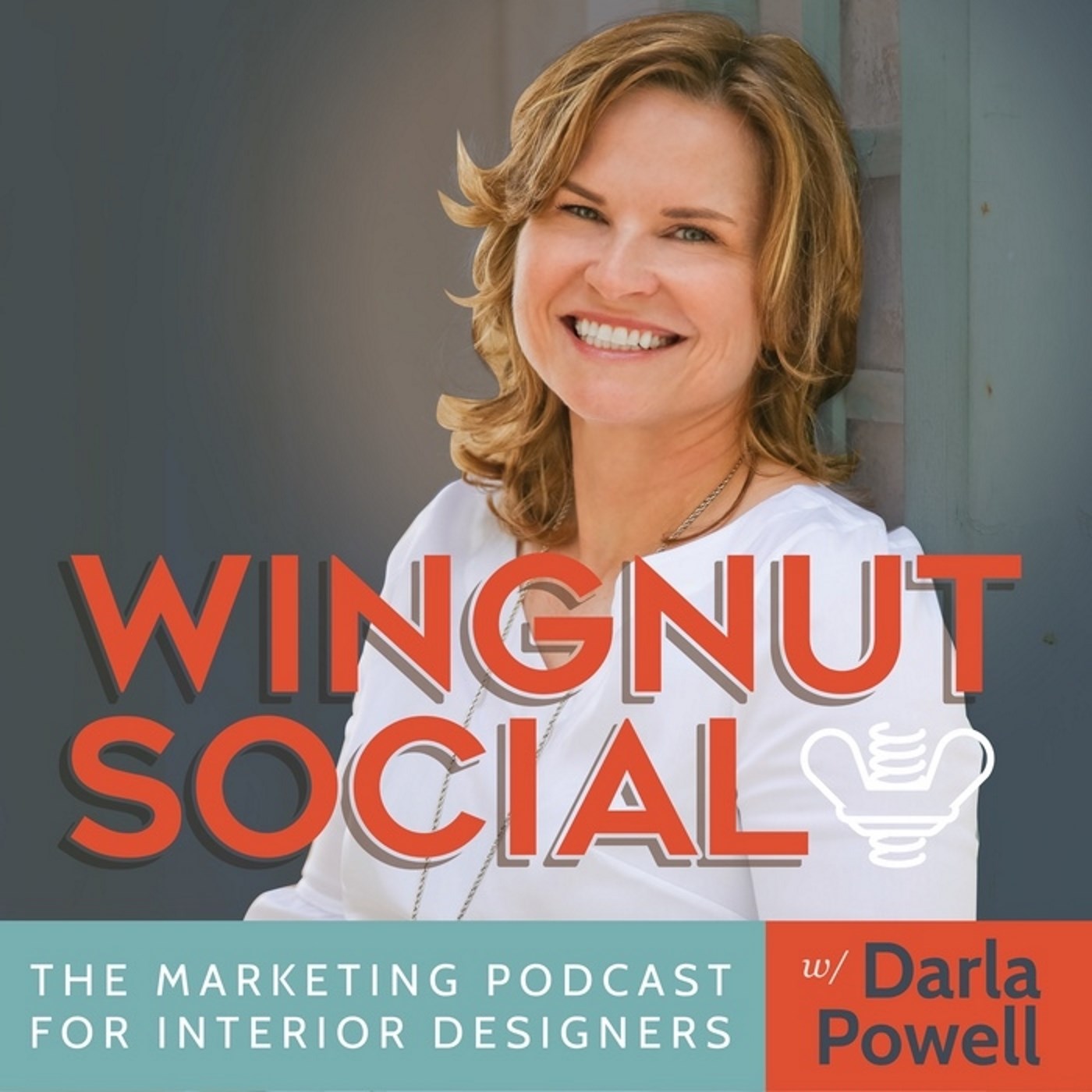 Interior design is a competitive business, and it can often feel like you need to keep your cards close to the vest in order to survive. But today the Wingnut Social Podcast looks at how a community can help your business thrive.
Laurie Laizure is the founder of the Interior Design Community, a social media group that has more than 100,000 followers, where designers connect, learn, and share ideas for how to grow their businesses. Laurie loves to connect people who might learn from each other. She's used Facebook, Instagram and YouTube to help connect designers from all over the world. If
What You'll Hear On This Episode of Wingnut Social
[1:00] Natalie has a new gig
[4:45] Laurie's giant mastermind
[8:00] Laurie's first business
[10:05] Fostering a sharing community
[14:58] What Laurie had to learn
[18:05] Top tip for building a community 
[24:00] Times when designers have collaborated through the community
[26:10] Gaining confidence
[31:20] The future of the community
[35:00] Whut up, Wingnut?
Connect with Laurie Laizure
Resources & People Mentioned
Communities help businesses grow
Laurie has been doing online communities for so long that she started out in the now-defunct Google Plus. And lucky for her, Google Plus was initially full of tech geeks, who taught her all about how to use different social media platforms and really grow the community.
And surprisingly, Laurie hasn't had to "train" the members of her Facebook group to help each other. The community naturally attracts people who get it, who want to go online and share their knowledge because they know they will receive help in kind. The trick has been creating easy-to-follow rules for the community, and recognizing when an argument has kicked up and how to nip in the bud.
Why join a community?
Natalie asked Laurie for an example of a time when designers collaborated through the Facebook group, and Laurie couldn't come up with one. Because there are hundreds. She has connected designers in different parts of the world who share an aesthetic, or whose skills complement each other. She's connected early-career designers or students with industry veterans who have been able to mentor the newbies. And when a company reneged on pricing it had offered a group of designers, the community was able to share that info and warn others off doing business with that vendor.
Connect With Darla & Wingnut Social
Subscribe to The Wingnut Social Podcast on iTunes, Google Podcasts, or TuneIn